When, How is Test of Independence Done?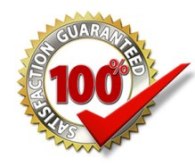 Test of independence applies when you have two different variables from a single population. The test is hypothetical and helps you to know if one categorical variable depends on another variable. Just like any other statistical tests, you have to be conversant with both null and alternative hypothesis. A null hypothesis is what you assume to be right until you get enough proof against it. You need to know how to do the test of independence if you are interested in knowing if two categorical variables are related. You must assume that the variables are associated until you have enough evidence to prove that they are not. On the hand, you need to know that alternative hypothesis is the hypothesis that is used contrary to the null hypothesis. In an alternative explanation, the observations are taken to be the result of a real effect. The test usually makes use of a table to analyze data. In the table, the data is classified into two categorical variables. For our firm to offer you help with the test of independence, we ensure that your data meets the following requirements;
It must have two variables
Has more than two categories
It must have an independence of observations
Experts that can do Test of Independence
If this is the first time that you are visiting our website, you should feel free since you are in the right place. One of our main objectives is to assist our clients in solving statistical problems. We will ensure that your work is done professionally, quickly and cost-effectively. We go beyond offering the test of independence guidance and address a variety of statistical issues starting from the introduction. That means that our experts are adequately experienced on matters to do with statistics. We will help you to understand the test of independence by focusing on the central concepts. We will concentrate on your paper, and you will appreciate the results that you will get. You will even learn the best way to do the test of independence after working with us. Before we commence on your project, we make sure that we understand every concept highlighted in your paper. We are keen when it comes to academic honesty and plagiarism. We would not like to have your academic paper disqualified because of plagiarism. We have great plagiarism checker tools. We will use the tool to ensure that there is no trace of copied content in your paper. Do you need help with doing the test of independence on your data? Just email or reach us via our online chat system. We are easily accessible and you can get assistance at your preferred time.