Need Help with Running Data Tests in a Thesis using SPSS?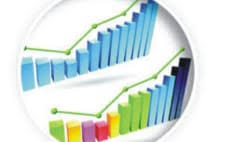 Just like you begin preparing a meal from identifying the ingredients, so should you do when preparing a thesis. One thing that's very challenging to do is gathering the necessary information, which you can use to provide the required conclusions. It is one thing to gather too much information and another thing to assemble relevant and suitable data. This is why before you begin preparing your thesis, always have in mind that the doing thesis data analysis chapter will be a phase to pass through. This means that it is a very important process, which is aimed at evaluating data using analytical and statistical tools with the intent of discovering relevant information that can help in decision making.
Tips on How Thesis Data Analysis Process is done Expertly
Analyzing thesis data expertly may require you to make use of statistical software such as SPSS, since at times the data collected may be complex and bulky. In order to understand better, here is an outline of what data analysis really entails.
Defining the objectives of your thesis
When doing your study, you have to set very clear and defined objectives. The decision made after thesis data analysis will solely be based on how clear the objectives of your study are.
Posing a thesis statement problem
When doing the analysis of data for a thesis, you need to clearly ask a question in the problem domain. This will in a major way to influence the mannerism of the analysis since you will be looking for answers.
Collection of thesis data
When it comes to the gathering of information, it's very necessary to always ensure that the data collected is relevant to the question asked. It is necessary to ensure that the question has been appropriately modeled for the statistical method being used.
Thesis data wrangling
After gathering information, it may come in various formats. This means that the data collected needs to be cleaned, and then converted with the intent of importing it using data analysis tools. As the one analyzing the data, you need to aggregate the different forms of data in order to convert it to be suitable for the analytical tools.
Thesis data analysis process
Now that you've aggregated and cleaned the data, it is at this stage that you import it to the analysis tools. This will allow you to explore the data, determine its pattern and also ask and answer 'what-if' questions.
Drawing conclusions after data analysis process
After sufficient analysis of data, it is here that conclusions can be drawn from, as well as appropriate predictions made. The conclusions and predictions made are then summarized into a report that is delivered to the end user.
Does the process seem hard for you? Do you feel the need to hire the best SPSS data analysts online? If so, you can trust us. Data Analysis Help is your very reliable help provider, where services are obtained on time and at very affordable rates.