Need Help with Redoing SPSS Data Analysis in your P

roject?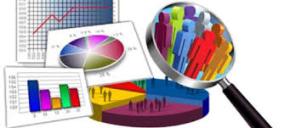 Data analysis is one of the areas that many people will find very challenging, especially when doing a scholarly paper such as a dissertation. Dissertation data analysis is the chapter four of the project, which means that there are other segments that you also need to look into. The essence of a dissertation is to give answers to certain questions, and this is the main reason why the data you collect has to be evaluated, tested and interpreted to provide reliable answers. This is a very intricate process since it involves various analytical tools that could be very new to a good number of students. This is why you may find instructors asking students to redo the analysis chapter, due to various inaccuracies. Whether you are doing the analysis of data afresh or redoing once again, students have been majorly introduced to doing data analysis in a dissertation using SPSS.
Benefits of Rerunning SPSS Data Tests in a Dissertation
The strength and popularity of various statistical tools are unquestionable, seeing that innovators have developed all types of analytical software. Irrespective of their advancement, various statistical tools and methods of analysis can be very tedious. Fortunately for students, there is a reliable and permanent solution in form of SPSS. This is a statistical package that makes the analysis of data very simple, due to the very distinct properties that give it an upper hand as compared to others. Below are some of the benefits of using SPSS software:
Statistical tests are made easier- SPSS software has been equipped with a complete set of statistical tests, thus running them effectively and easily as possible.
Getting easy access to statistical aspects is made possible - considering that it is complete and dedicated software for statistics, it has all the required built-in functions for data analysis.
It's easy to develop detailed graphs & charts - with SPSS, it is very easy to come up with high-quality charts and graphs which can help with the statistical analysis of data. This is the most quality presentation of information.
Creation of a table is very easy using it-with SPSS, creating a table is made easier. Report generation for the data is also made quite fast and easy. SPSS is reliable in that it has the required built-in functions that are very useful in report generation.
Converting codes in values is made easier- The collection of data is made easier by a variety of codes, however, you still need a very reliable and proper description in the final representation of the report. SPSS is incredibly capable of converting the codes into significant terms.
Redoing dissertation data analysis using SPSS may be quite challenging, but then what seems very hard for you is easy and convenient for us. We owe all this to our very professional help providers, experts that been given the best kind of professional training. Be sure that when you reach out to us, we will always provide top mark assistance to you. Services here at Data Analysis Help are affordable and never provided beyond the deadline.