Need to Learn How to use SPSS Software?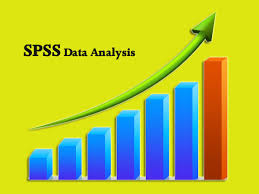 SPSS is an acronym of Statistical Package for the Social Sciences. It is one of the most popular statistical packages/tools which can perform highly complex data manipulation and analysis with simple instructions. This tool is often used to compute research results statistically before the conclusion is made about the study that has been done. Using SPSS to do data analysis requires one to have statistical knowledge as a prerequisite. However, if you find a challenge in analyzing data with SPSS, you can always request for expert data analysis aid online. Analyzing statistical data in SPSS is one of the tasks that most scholars find hard. This is because a scholar is required to have solid skills in using this statistical tool to analyze the given data. Additionally, data analysis models keep on changing depending on the data in question. This poses another challenge since students may not grasp all the types of statistical analyses. Data Analysis Help has availed expert data analysis help service to assist those who are challenged in carrying out different data analysis tasks.
Looking for Online Help with Analyzing Data?
Even when you have the skills to analyze research findings statistically, you might still lack the time to do the analysis. This is where online professional data analysis assistance comes in. If you need to be assisted by the leading online data analysts to do SPSS analysis then we are the people you should work with. We strive to provide excellent, premium quality, reliable and professional quantitative and qualitative data analysis services to our clients. Our statistical data analysts have experience and expertise in using all statistical data analysis tools. Additionally, our services are easily accessible by clients regardless of their geographical location. Once you choose to work with us for help with SPSS data analysis, you will also be guaranteed of:
Free SPSS analysis screen printout
Free interpretations of the statistical analysis results
Free consultations
Timely delivery of results
Confidentiality of your work
You should not worry again about where to get assisted to do data analysis using statistical software. We are the best choice.
Why you Need Assistance in Statistical Data Analysis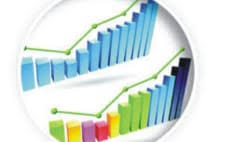 The main challenge that many researchers or rather students face is not lack of information, given that at times, they are actually overwhelmed by big volumes of data. As a person that's trying to come up with the best results that can guarantee reliable decision making, you need to ensure that the process of data analysis is factual, accurate and consistent. With large clusters of data, it may be very challenging for you. Luckily for students, SPSS is a very reliable statistical package, which is very suitable in manipulating and examining bulky and most complex data. This means that using SPSS to analyze data expertly, you aren't likely to make mistakes.
Why Using SPSS Software is Safe and Important
SPSS is a statistical package that is used by various researchers, whose preference is derived from its ability to organize and manage data. With SPSS, as the user, one thing you have in abundance is control, given that the software will always remember the location of the cases & variables, thus providing a quick and accurate data analysis process. By using SPSS to analyze data, you have an added advantage since it comes with three major benefits;
Provides a thorough management of data
You will have total control of the data analysis process, which means that you will find the procedure fast and perfect.
Provides a wide range of options
Since you will be using various graphs, methods, and charts, any given statistical analysis is swift. More so, the methods of cleansing & transmission of data within SPSS are relevant for future analysis
Provides a better organization of the outcome
When using SPSS, the output shall be put aside from the data, through filling. Use of SPSS in data analysis helps you prevent overwriting any other information accidentally.
Looking For Reliable Statisticians to Hire for Help?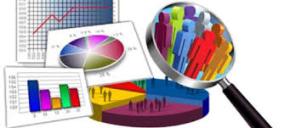 We know that what you seek is to work with a professional help provider, where reliable and quality data analysis services can be provided. This is where we come in, a very professional help provider that will stop at nothing to provide you with the most specialized help. What we need from you is a request, with all the details of what you need and when you need it. We are very timely since we are aware that every minute is precious to you. More so, when you reach out to us, we provide assistance without overloading you financially. Here at Data Analysis Help prices are considerable, therefore be sure that you are working with a firm that will never overcharge you.