A Guide to Non-Parametric Test Analysis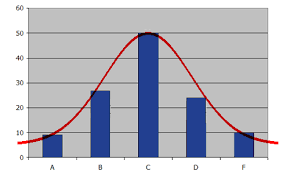 Any method of data analysis can prove to be difficult even to bright students. You might be wondering; "what is a non-parametric test and how is it done?" This is a common question among students especially those ones that are new to data analysis. Most times, students mistake the non-parametric test with the parametric test. Our data analysts will help you to understand the differences between these two data analysis tests. The parametric test is used when information about the population under test is known. This test assumes that the data has a normal distribution. On the other hand, non-parametric tests are used when the assumptions of the parametric test are not met. Most scholars are afraid of the non-parametric test and this makes them not to understand the concepts and the formulas associated with the test. Our data analysts will offer you expert help with non-parametric test analysis in your data. Once you meet our analysts, you will develop a great interest in data analysis since we shall explain everything to you. We analyze your data step-by-step so that you can understand how we arrived at the answers. At our firm, we allow scholars to monitor their papers, they can tell us what is unclear and we shall help them out.
Reliable Non-Parametric Test Analysis Service

It is advantageous to use the non-parametric test when the sample size is small, when the assumptions of the parametric test have not been met and for any type of data. Are you feeling that you are not capable of doing data analysis using a non-parametric test? You don't have to feel so anymore since our non-parametric data analysts are willing to assist you. Our non-parametric tests analysis help is unique from that of other firms because:
Our data analysts are highly qualified in the area and they have vast data analyzing skills,
We have been handling projects that require us to analyze data using the non-parametric tests,
Our experts are time-conscious; we will deliver your project/work on time,
No matter how complex your data may be our experts are willing to help you analyze it using the non-parametric test,
Our experts that help with non-parametric test analysis are highly qualified.
Why would you go searching for qualified experts to assist you with the non-parametric test? We provide comprehensive data analysis help to scholars from different parts of the world. You can trust us to provide for you perfect solutions for your data analysis challenges. Order data analysis services from us today.
Professional Non-Parametric Test Analysis Assistance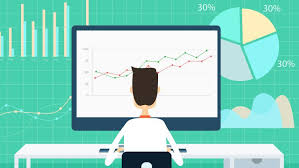 When students are writing their research projects, they must collect and analyze data that will serve as a backup to their findings and conclusions. Data analyzing is a task that many students fear due to its complexity. Scholars should make an effort of ensuring that they understand the best time to use non-parametric tests. A non-parametric test analysis is often used when the population does not assume a normal distribution. Students may be limited by time and resources, the deadline for submission may also be approaching thus, they may find it necessary to seek help from the leading data analyzing firms. The popular online data analyzing firms will not hesitate to assist you when you make requests such as "help with a parametric test analysis". They will also meet your demands in a professional way when you tell them that you need affordable non-parametric test analysis aid that will end your data analyzing problems.
Looking for Efficient Non-Parametric Test Analysis Aid?
Data analysis may be used to determine the reliability of your research work. Students must take the responsibility of ensuring that their data analysis is accurate so that readers do not question the validity of your work. Remember that the person that you will hire to help you with data analysis will determine the quality of your data analysis hence, it is very important to inquire help from experienced and skilled experts. Data analyzing help will come in to bridge the gap between your failure and success when you notify us that you need efficient non-parametric test analysis assistance that will end your problems. We have data analysis specialists who will rescue you from failing when you tell them that you need professional help with non-parametric test analysis. You will be sure that;
Results will be accurate
You will meet readers' expectations
Policy makers may rely on your results
Results will communicate effectively to the users
Make an effort of visiting our website and you will be assisted with the best non-parametric test analysis guidelines that will satisfy your needs in a professional way.