Hire our Experts to Help you Analyze your Research Data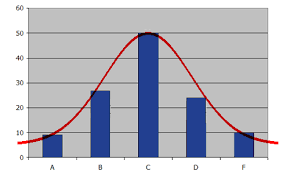 Any method of data analysis can prove to be difficult even to bright students. You might be wondering; "what is a non-parametric test and how is it done?" This is a common question among students especially those ones that are new to data analysis. Most times, students mistake the non-parametric test with the parametric test. Our data analysts will help you to understand the differences between these two data analysis tests. The parametric test is used when information about the population under test is known. This test assumes that the data has a normal distribution. On the other hand, non-parametric tests are used when the assumptions of the parametric test are not met. Most scholars are afraid of the non-parametric test and this makes them not to understand the concepts and the formulas associated with the test. Our data analysts will offer you expert help with non-parametric test analysis in your data. Once you meet our analysts, you will develop a great interest in data analysis since we shall explain everything to you. We analyze your data step-by-step so that you can understand how we arrived at the answers. At our firm, we allow scholars to monitor their papers, they can tell us what is unclear and we shall help them out. Many students find themselves in the same kind of dilemma, considering that parametric and non-parametric tests can, at times, conflict. If you are a student who hasn't analyzed data before, seeking quality assistance with Non-parametric analysis is necessary.
Why Hire Us to Help you with Non-Parametric Test Analysis
It is advantageous to use the non-parametric test when the sample size is small, when the assumptions of the parametric test have not been met and for any type of data. Are you feeling that you are not capable of doing data analysis using a non-parametric test? You don't have to feel so anymore since our non-parametric data analysts are willing to assist you. Our non-parametric test analysis help is unique from that of other firms. Why would you go searching for qualified experts to assist you with the non-parametric test? We provide comprehensive data analyzing help to scholars from different parts of the world. You can trust us to provide for you perfect solutions for your data analysis challenges.
We will professionally do Non-parametric test for you. With a team of expert analysts, what seems very hard for you is easy and convenient for us. We have the required analysis skill.
We deliver top-quality research results analyzing services. We are a firm you can trust to analyze your data. We are trustworthy, not only to offer quality help but to also handle your data with the utmost professionalism. We value your data.
We provide research data analyzing support 24/7.We are a company that has its helping hand stretched out round the clock, and therefore whenever you need help, you can reach out to us.
With us, you will run your data test fast, quick, and easy. The process of analyzing data is lengthy, but with our experts, it can be very effective. Order data analysis services from us today.
Get Professional Assistance with Running your Data Test
When students are writing their research projects, they must collect and analyze data that will serve as a backup to their findings and conclusions. Data analyzing is a task that many students fear due to its complexity. Scholars should make an effort of ensuring that they understand the best time to use non-parametric tests. Non-Parametric test analysis is often used when the population does not assume a normal distribution. Students may be limited by time and resources, the deadline for submission may also be approaching thus, they may find it necessary to seek help from the leading data analyzing firms. The popular online data analyzing firms will not hesitate to assist you when you make requests such as "help with a parametric test analysis". They will also meet your demands in a professional way when you tell them that you need affordable non-parametric test analysis aid that will end your data analyzing problems. Our experts that help with non-parametric test analysis are highly qualified. Our data analysts are highly qualified in the area and they have vast data analyzing skills, we have been handling projects that require us to analyze data using the non-parametric tests. No matter how complex your data maybe our experts are willing to help you analyze it using the non-parametric test.
With us, your research results will be accurate
Our experts will help you to meet readers' expectations
Policymakers will rely on your research results
With us, your results will communicate effectively to the users
What makes our Data analysis Services Professional?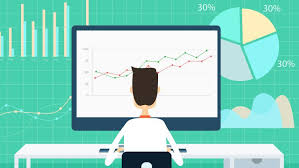 Have you been looking for a way to analyze your data? Is the assignment on Non-Parametric Test so hard for you to handle? As a student who is analyzing data, there are things you need to consider. There is nothing much painful than to spend so much time on your statistics assignment, only to attain a shallow grade. You need to test your data professionally, without making a mistake when running Non-Parametric Test. As much as you are looking for the best data analysis services, you should take time to understand the kind of services you need and why. There are very many firms that offer Non-Parametric Test help, but are you looking for help or professional assistance? To be sure that you are working with experts, you should liaise with us. We are a team that provides clients with the most professional services, something that's made possible by a few reasons.
We only hire the best data analysis experts through a professional recruitment process
When looking for Non-Parametric Test helpers, we dwell much on their skills
We never hire people based on recommendations but what they prove
Every expert we hire has to demonstrate the ability to uphold professionalism and integrity
Our data analysis services are offered based on professional grounds, and the fascinating thing is that we never charge excessively or delay our clients. You have come to the right place, where we can meet and surpass your expectations. Do you think that there is a better time to look for help than when you feel less skilled in data testing? When is it right to seek a second opinion? It would be best if you did not let any challenge that comes with data analysis take control of your academic stability, while you can reach out to experts and obtain the best assistance. There is nothing wrong with working with professional statisticians since maybe the only person who can assist you is a qualified Non-Parametric expert.
Looking for Efficient Research Data Analyzing Help?
Data analysis may be used to determine the reliability of your research work. Students must take the responsibility of ensuring that their data analysis is accurate so that readers do not question the validity of your work. Remember that the person that you will hire to help you with data analysis will determine the quality of your data analysis hence, it is very important to inquire help from experienced and skilled experts. Data analysis help will come in to bridge the gap between your failure and success when you notify us that you need efficient non-parametric test analysis assistance that will end your problems. We have data analysis specialists who will rescue you from failing when you tell them that you need professional help with non-parametric test analysis. Our experts are time-conscious; we will deliver your project on time. Make an effort of visiting our website and you will be assisted with the best non-parametric test analysis guidelines that will satisfy your needs in a professional way. When you've realized that "I need help to do Non-parametric test on my data," you can count on us. We understand your plight as a student, who strives to do a complete task but is faced with continual challenges. We have been instrumental in assisting students to submit professional assignments, by offering a helping hand in the form of reliable Non-parametric test analysis aid. Working with an expert will help you understand what a non-parametric test is and how you should go about the process. You could fret at the mention of the term Non-parametric test, but then you can relax since there are skilled data analysts who can assist you. All you need is to seek professional help with doing a Non-parametric test.