Best Help with Dissertation Data Linear Regression Analysis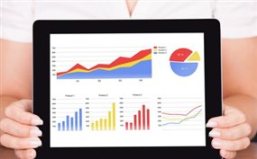 Regression analysis is a statistical procedure that is used for estimating the relationship between variables where one variable is dependent and all the others are independent. However, it becomes a complex statistical method when the independent variables are many and thus the need to get help from linear regression analysis experts arises. Some students may choose to use linear regression to show the relationship between the variables they have chosen. However, due to the complexity of this statistical method and the many assumptions that have to be considered, students always find it necessary to order professional help with linear regression data analysis. You do not need to go further searching for this service. Data Analysis Help has brought in one place all the data analysis solutions. Therefore, regardless of the data analyzing needs that you have, we shall be able to meet them. You can simply tell us "help me analyze my dissertation data using linear regression" and we shall be right here at your service.
Professional Linear Regression Analysis Services
Linear regression analysis can be easy or difficult depending on the data to be analyzed. Having realized that students always have problems in using linear regression to analyze thesis data, we found it necessary to hire the best data analysis experts to ensure that these problems are solved. Students should not stress themselves when we are offering data analyzing solutions that are very reliable. It's all a matter of calling on us and you will smile again, having received the best help with analyzing research results. You will meet a group of experienced persons who will assist you to establish the relationship between the variables in your study making it easier for you to defend your dissertation. We promise to offer the best dissertation data analysis services that will satisfy your demands at a price which is friendly to you. Consult with us and you will enjoy professional services, because quality service delivery is our responsibility. We also give room for feedback so that you will help us improve our services.