Get a Reliable Research Data Analyzing Instrument Here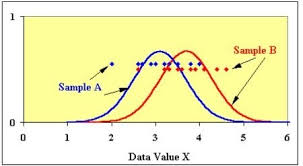 Deriving meaningful inferences from any data is a tedious process that is time-consuming. The main aim of collecting data is to help support inferences that will be derived from any study. Data needs to be analyzed critically to ensure that the results obtained do not mislead the policymakers. Wilcoxon signed-rank test is one of the tests used in data analysis. It is a non-parametric statistical hypothesis test, used to compare two related samples, matched samples, or repeated measurements on a single sample to assess whether their mean population ranks differ. Conducting a Wilcoxon signed-rank test is often a complicated process that involves complex calculations and use of formulas that many scholars may not understand. Scholars make online inquiries to obtain help from skilled Wilcoxon signed-rank test experts. The internet has made learning easier because you will only have to tell us that you need professional aid with Wilcoxon signed-rank test and you will be assisted. As a student who is running a Wilcoxon Signed-rank Test on your data, the best thing is first to understand what it is. Many students will indulge in doing the project, without the best guidance in running Wilcoxon Signed-rank Tests. As a student/person, your ultimate goal should be how to do a smooth process without any form of mistakes. We understand that you have a deadline to observe, which we shall help you attend without a challenge. More so, we are a team that provides clients with affordable services without compromising quality and professionalism.
Why Hire our Experts to Run your Wilcoxon Signed-Rank Test
The Wilcoxon signed-rank test is a non-parametric test. It is called non-parametric because it is assumed that the underlying data is not normally distributed. It is crucial to know when Wilcoxon signed-rank test is usually done. It is used to identify the difference between the data that is not normally distributed. For instance, you can use the test to know if there is a difference in the smoker's cigarette consumption before and after some weeks in a hypnotherapy program. The test is usually used when the data is not standard. Therefore, in this test, the main thing you need to do is to figure out if you have a normally distributed data. This is one of the unique statistical tests. Nevertheless, there are other non-parametric tests which include Kruskal Willis test, Mann Whitney test etc. The sample Wilcoxon signed-rank test determines the medium and compares it to a target value. We understand that this entire test can be challenging. Our firm has Wilcoxon signed-rank test experts who are ready to help you. They will analyze the data leaving you with the most accurate results. You do not, therefore, have to struggle anymore with your work. Data Analysis Help is ready to assist you to professionally do that statistical test.
Our statisticians are professionally trained. We have always selected our experts from the best learning institutions, whose recruitment is also very professional.
We always provide the best research data testing services. With a team of specialized experts; our services are guaranteed of professionalism. We never disappoint.
Our experts offer confidential data testing assistance. We offer the best support with the Wilcoxon Signed-rank Test in any data. That means that you can trust us with your data.
We provide timely Wilcoxon Signed-rank Test running help. Our professional team of expert analysts made up qualified experts, who are also time observant. We never delay you.
Why you Should Let our Statisticians Assist you
If you need online statistical tests help, our company is the best choice. We understand the specific areas of statistics that bother many students. Therefore, our experts will attend to your work `carefully to ensure that there is total accuracy. Our helpdesk is available on a 24/7 basis. Thus, anytime you reach us, we will provide you with the best Wilcoxon signed-rank test assistance ever. We will ensure that we deliver a high-quality paper that fully represents your objectives. Considering that you desire to progress in your academics, it would be hard to achieve your goals if you score lowly in your homework and assignments. We also have several statistics tutors that will assist you to interpret your statistical data. When it comes to accessibility, you should not worry because we are easily accessible through our site. Any time you access our website, you will get a quick response from our ever-online professional statisticians for hire. You can call, email or send us a message. There will always be someone to attend to you. We understand that your test could be an urgent assignment. Whatever the case, be assured that we offer urgent help and your paper will be delivered on time. We are prepared to partner with you and ensure that your paper is professionally written. Consult us today. Our services have been used by the way too many clients, whose testimonials can say it all. Be sure that our experts have been solely trained to take on cases just like yours, therefore when you need reliable tips on how to run Wilcoxon Signed-rank Test, you can confide in us.
Our firm has qualified personnel to help scholars
We offer reliable data analysis services
We produce high-quality data analysis
Reliable Wilcoxon Signed-Rank Test Help just for you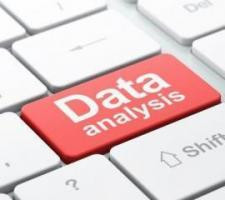 Data analysis is an aspect of statistics, which makes it rather challenging and challenging. As a student who is doing a statistics assignment, there are various analytical tools and methods you may come across. These are not easy to handle, considering that they involve multiple tests that could make the process rather daunting. Wilcoxon Signed-Rank Test is one of the various data analysis processes, which you can find very hard to comprehend. If you realize that working on your assignment is hard, do not proceed without the help experts who offer Wilcoxon signed-rank test help. Various websites deal with data analysis, and your only obligation is to reach out to them. You are not looking for assistance since you can't handle your work, but to do a task that is professional and credible. Your professor expects you to run the Wilcoxon Signed-Rank Test properly, and that's why you should look for help should you feel less skilled. As a student who is doing a Wilcoxon Signed-Rank Test, your ultimate goal is to do an excellent task, but can you do so without professional help. Many firms provide clients with data analysis help, but if you are looking for first-class support, you should trust us. You can always count on us, and be sure that we will provide you with the best Wilcoxon Signed-Rank Test help as per your directives. There are various things we look into, and that's why we have been able to stretch our helping hand beyond quality. When you liaise with our experts who help with conducting Wilcoxon rank tests, you will not only receive quality services but assistance that meets your demand for timely services.
Need Help With Running your Data Test? Try Us!
Students or scholars have to use the Wilcoxon signed-rank test in data analysis. Since it is sometimes difficult to use and apply this test, professional firms have established themselves to bridge the gap between failure and success. They have come with departments that have personnel who have the knowledge to analyze data using Wilcoxon signed-rank test thus being able to assist students. Are you looking for skilled and qualified tutors to help analyze data using Wilcoxon signed-rank test? We have the solution to your problem. We have been offering quality data analysis services using Wilcoxon signed test for quite a long time which has enabled us to understand all problems related to this test. We are committed to offering you the best services when it comes to analyzing data using the Wilcoxon signed-rank test. Try us today and we will satisfy your needs professionally. At times errors are inevitable, and that is why involving an expert in such a challenging task is necessary. Smart students have realized the difference that reliable Wilcoxon Signed-rank Test help can make, and as such, they have taken the initiative to invite the input of experts in the process. You too should not take chances, when the need to involve an expert is glaring at you. Nonetheless, keep in mind that you could get assisted with the process, or you could obtain professional assistance with Wilcoxon Signed-rank Test. It all depends on who you consult. "I need help to do the Wilcoxon Signed-rank Test." It is not once that we have received this kind of request, from clients who need our attention.