Expert Data Analysis Report Writers you can fully Trust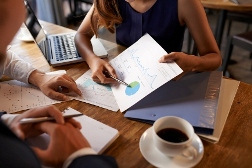 A student will struggle with all odds to overcome the colossal task of doing the required research. Whether they should use primary or secondary data, a student needs to choose the right avenue to base their argument and write-up. At this juncture, a student must have done quite a lot, but now there is a more intricate process ahead. Analyzing data is one of the most challenging tasks, seeing that statistical tools and methods have to be utilized. This has been perceived to be workable, as compared to writing a dissertation data analysis results report. In the past, students have termed writing a dissertation to be such a headache due to the enormous volume of texts to write and the tiresome data analysis process. Luckily for students, writing a report on dissertation data analysis results is something that they are helped with. There are comprehensive & useful guides to write the best report on research project data analysis results, as students are entirely overwhelmed after the data analysis process. When students are doing a dissertation, they are likely to do experimental research. In this case, the results report should be written way before the discussion chapter. Students are urged to write a good data analysis results report before the discussion chapter to give the reader an in-depth insight into the findings. Additionally, the approach helps students keep the data separate from its interpretation. Students need to remember that a results report should be written in the past tense. The length of a data analysis results report mostly depends on the amount of data collected and analyzed; however, it should only include the relevant results to answer the research questions.
How to Write a Dissertation Data Analysis Results Report
Consider criticizing the dissertation data analysis results: Since a student is still human, being perfect is far from the truth. Looking into the weak and strong sides of the results is necessary.
Knowing the results comprehensively: Every report should begin with the most comprehensive information, so a student should prepare the dissertation data analysis results well before beginning the report.
Knowing the target audience: When writing a report on dissertation data analysis, it's essential to know its purpose, the people you target, and what they expect from the report.
Developing a flexible outline: A report is a write-up that takes a particular style, and that's why a student should create the best outline to aid in writing the best data analysis results report that's easy to read.
Even though analyzing data is challenging, students have been able to overcome the challenge. Writing a good data analysis report isn't an exception, as they are provided with the best guidance on how to create the best reports. It is easy to write a good report with the best guidance on how to realize the best report. Seeking professional guidance on how to write a great dissertation analysis report is a viable option.
Experts you can Trust to Write your Data Analysis Report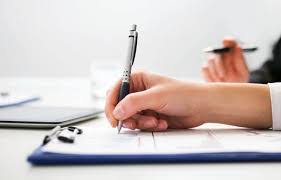 A dissertation is one of the tasks that students must write and complete on time, despite its lengthy, tasking, and tedious nature. The dissertation is a project that demands extensive research due to the amount of data required. Data is one of the most integral parts of a dissertation, which means that analyzing dissertation data is equally an element to consider. Once the data collection and analysis processes are done, it is time to write a good report on data analysis results. It is here that the main findings of the research are reported. A data analysis results report should be written objectively and concisely, and more importantly, in a logical approach. When writing a data analysis results report, it's crucial to understand the mode of illustration. Many people use graphs and tables, which are used to present the findings perfectly. A good report does not include subjective interpretations regarding why the results were arrived at or what they mean. Depending on the field of study, a student may not be required to write a results report. However, this is rare, but for a dissertation, data analysis is mandatory, and so is a results report. When doing a dissertation, the results report is written after data analysis and together with the discussion. Writing a good dissertation data analysis results report is hard work. You may want to work on the report at the right time the proper way but be faced with unexpected issues. To be on the safe side, working closely with professional experts is an excellent place to start. Professional data analysis results report writing services comes in handy at such a time.