In Search of Reliable Remote Sensing Data Analysis Help?
For quite a long time, people/students have not been able to distinguish between remote sensing and GIS (geographic information system). GIS is a very reliable system that geographers will use in capturing, accumulating, manipulating, interpreting, administering and presenting geographical information. On the other hand, remote sensing is the act of scanning the earth using a satellite, with the intent of acquiring data regarding an object.
The general difference between GIS & Remote Sensing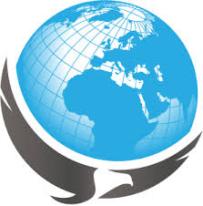 Basically, remote sensing can be defined as the art of measuring the surface of the earth, with the use of remote sensors. These are devices that are suitable in the collection of data, mainly in the form of an image. The imagery is incorporated within a geographic information system, a system that provides specific abilities to control, examine and visualize the images. The fact that both are important when it comes to exploring & analyzing GIS data, you need to be very familiar with all GIS functionalities, in order to put remote sensors into good use.
Steps to Follow in GIS Data Analysis Process
The art of scanning the earth's surface using remote sensors may give you the chance to capture spatial data using GIS; however, analyzing it comes as a different agenda. When it comes to analyzing any type of data, analytical tools and methods have to be put to work. Additionally, there are steps to follow while analyzing data to make the process a success.
Outline your remote sensing project question
When you are assigned to do a project, you are required to obtain particular information. You may go as far as answering various questions, the mode in which you outline your questions being a determinant of which GIS tools and techniques to use.
Do a good preparation of your GIS data
This is a step that is very time to consume, given that you will have to begin by collecting the required information. The data collected should be sufficient for your analysis project.
Make a good choice of reliable data analysis techniques and tools
Here we will go back to the first step, which was about the choice of questions. Determining the kind of tools and methods that will suit your analysis process is based on the likelihood of providing the appropriate answers.
Execute your GIS & remote sensing analysis process
Now that you have all the analytical tools and methods in check, this is what to do next. You only need to follow the required process in order to complete every task in the progression
Do an examination of your data analysis results
The results are likely to be presented in a table, which you need to examine & refine. This will give you the chance to draw the required conclusions as well as make the necessary decisions.
Data analysis is wide and tedious, however, you do not have to handle the task all alone. Our skilled experts here at Data Analysis Help are ready to assist you, by providing the reliable GIS & remote sensing data analysis assistance on time and within your financial reach.
Tips for a Successful Analysis in GIS & Remote Sensing Data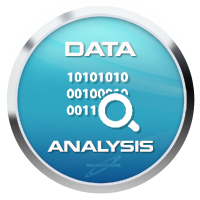 Analyzing data is an exercise that many people/student will find not only very challenging but also feel exhausted with the whole exercise. Data analysis is quite wide, not to mention that it is an aspect of statistics. This makes the whole process even more challenging since one needs to be conversant with statistics. Data analysis is applied in various areas, and by students in various academic areas. As a student who is doing a geography course, analyzing GIS data is something that you are likely to do. Geographic information system (GIS) is a very reliable system used in capturing data from the surface of the earth, and with remote sensing; the whole process is made much easier. This is not without challenges though, since there are 3 major things that you need to figure out.
How to analyze GIS & remote sensing data perfectly
When analyzing GIS & remote sensing data, there is the criterion which you will be required to use. You need to understand what is required of you, to make the process of data analysis much convenient.
The type of statistical & analytical techniques to use in analyzing data
When it comes to analyzing data, you can't complete the task without being familiar with the required tools and methods of analysis. You need to ensure that you have your process in check, to avoid the mistakes that come with poor identification of analytical techniques.
The required remote sensing data tests and experiments
After collecting data from an earth's surface, there are the required tests to do with the intent of obtaining relevant & useful information. You need to identify them properly, given that the wrong kind of tests will surely lead to wrong results.
Is Remote Sensing Data Analysis a Challenge to you? Hire us!
The best way to analyze data is not having the best skills in collecting data or having the best analytical tools, given that without professional analytical skills you may end up doing a very shallow exercise. This means that when you realize that GIS & remote sensing data analysis is quite challenging for you, do not proceed without the help of a professional. You should give us the chance to assist you since our experts aren't only skilled; they also have a way of meeting all your needs and demands. We will combine efforts, and diligently work towards delivering the best, affordable and timely data analysis services. We are available all round the clock.