In Search of Reliable Remote Sensing Data Analysis Help?
For quite a long time, people/students have not been able to distinguish between remote sensing and GIS (geographic information system). GIS is a very reliable system that geographers will use in capturing, accumulating, manipulating, interpreting, administering and presenting geographical information. On the other hand, remote sensing is the act of scanning the earth using a satellite, with the intent of acquiring data regarding an object.
The general difference between GIS & Remote Sensing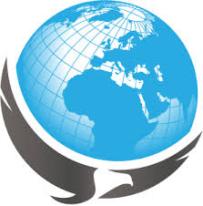 Basically, remote sensing can be defined as the art of measuring the surface of the earth, with the use of remote sensors. These are devices that are suitable in the collection of data, mainly in the form of an image. The imagery is incorporated within a geographic information system, a system that provides specific abilities to control, examine and visualize the images. The fact that both are important when it comes to exploring & analyzing GIS data, you need to be very familiar with all GIS functionalities, in order to put remote sensors into good use.
Steps to Follow in GIS Data Analysis Process
The art of scanning the earth's surface using remote sensors may give you the chance to capture spatial data using GIS; however, analyzing it comes as a different agenda. When it comes to analyzing any type of data, analytical tools and methods have to be put to work. Additionally, there are steps to follow while analyzing data to make the process a success.
Outline your remote sensing project question
When you are assigned to do a project, you are required to obtain particular information. You may go as far as answering various questions, the mode in which you outline your questions being a determinant of which GIS tools and techniques to use.
Do a good preparation of your GIS data
This is a step that is very time to consume, given that you will have to begin by collecting the required information. The data collected should be sufficient for your analysis project.
Make a good choice of reliable data analysis techniques and tools
Here we will go back to the first step, which was about the choice of questions. Determining the kind of tools and methods that will suit your analysis process is based on the likelihood of providing the appropriate answers.
Execute your GIS & remote sensing analysis process
Now that you have all the analytical tools and methods in check, this is what to do next. You only need to follow the required process in order to complete every task in the progression
Do an examination of your data analysis results
The results are likely to be presented in a table, which you need to examine & refine. This will give you the chance to draw the required conclusions as well as make the necessary decisions.
Data analysis is wide and tedious, however, you do not have to handle the task all alone. Our skilled experts here at Data Analysis Help are ready to assist you, by providing the reliable GIS & remote sensing data analysis assistance on time and within your financial reach.