Guidance on Dissertation Data Analysis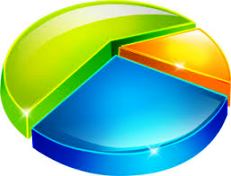 Data analysis is one of the important chapters in every research project. As a scholar, you have to know how to analyze data in a dissertation project so as to have a valid interpretation and conclusion in your research paper. This will involve interpreting relationships and trends in your data. Both the qualitative and quantitative research data has to be analyzed. You may find it difficult to come up with the appropriate methods that you need to analyze your research results. We understand that you may lack the skills and experience in this area and that is why we have availed our expert dissertation data analyzing services to you. You can access them on our website through an email or a live chat. Our professionals have been thoroughly vetted and they are academically qualified to help you. Our analysts are accustomed to the many data analysis methods in the industry. They have the expertise and skills to use software such as STATA, SAS, SPSS, and so on. Additionally, they understand the best software to use in analyzing dissertation data, depending on your nature of research. It takes a lot of time to master the data analysis techniques and tools, the reason our experts are the best people to work with.
Order Expert Dissertation Data Analysis Service from us
It is brave for you to seek data analysis help from an online site. This means that you value your candidature and you want to score the maximum grades possible. When you hire us, we shall stop at nothing until we deliver excellent research results analysis services to you. We have outlined great tips that could help you analyze your data. Our experts have become more efficient and accurate in data analysis through many years of experience. We don't stop at analyzing your research results; we also help you to draw accurate conclusions from it. Moreover, we have availed our data analysis consultants for hire in case you need advice on how to go about the analysis of data. As well, we interpret the results while clearly relating them to your dissertation questions and objectives. We make sure that we help you to draw a relevant and observable conclusion from the analyzed data. Hence, you can rely on us for quality research data analysis and interpretation services. We will also outline the limitations of your conclusion and the possible considerations that should be taken. You may think that we charge highly for our first-class assistance. You are wrong, our rates are reasonably priced to allow all scholars that need analysis help to access us.