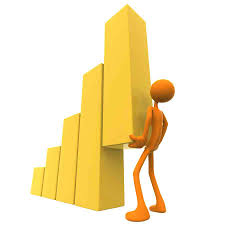 Primary data is the data that is acquired from the field or the data that has not been collected and analyzed by another person. Choosing the right method of gathering data can help you cement your chances of delivering a quality thesis. Primary data thesis aims at collecting first-hand information from the field. It does not depend on other sources of data like books and articles. Most of the information collected from this kind of research is normally in numerical form. There are various proposed tools for collecting primary research data that has been found to be very effective. It is indispensable to determine a good project data gathering instrument, given that the proper collection of research findings is all about quality.
Questionnaire. It is among the most commonly used tools for gathering research data from the field. The main advantage of using this approach is that a large amount of information is collected. However, locating a target group to ask questions can be a bit tricky.
Observation. This is a very reliable technique for gathering data because you study the target group in their natural behavior or environment. That makes the information accurate and consistent. A challenge with this is that it can only be used for small scale purpose.
Experiment. It is a creative way of data collection that requires the researcher to carry it out in a laboratory or in a simulated market. It is a very effective way of obtaining data that cannot be gathered using other instruments. A disadvantage in this is that it requires planning before you can start and some may require complex apparatus.
What makes Recommended Primary Data Collection Tools Legit?
Keeping in mind that the data you are to collect hasn't been used before, you need to be very exhaustive. That can only happen when you are working with the most reliable thesis primary data collection instruments, which are best recommended by experts. We are a team of experts that you can liaise with, and be sure of being provided with excellent assistance. We understand that you are looking for quality ways of gathering data. That is because recommendations for proper data collecting tools always come with the advantage of professionalism. We have been assisting scholars in choosing the best tools for primary data collection to ensure that the data they collect is suitable and unique. You can fully trust our experts, with the assurance of being provided with first-class assistance. When using recommended instruments for collecting primary data, it involves the gathering of information in real-time from the field of study without referring to the secondary data sources.
You have total control over the whole process because you can choose a method that fits your needs.
It is easier to analyze data that you have gathered yourself compared to the set from other sources.
The primary thesis provides original results which can be relied on because data collected is not biased.
The collection instruments are economical because they are aimed at a specific goal and purpose.
You will save ample time to carry out the other processes like data analysis and writing your thesis.
When it comes to collect primary thesis data, it is a matter of quality, accuracy & precision. We will assist you to use a mobile-based method of data collection, which is very reliable when you want to ascertain the accuracy of your data.
Struggling with your Research Project? Order for Help!
Most of the scholars encounter difficulties when choosing the best instrument to use in collecting the first-hand data. They can reach out to experts here at Data Analysis Help who can offer assistance in coming up with a good instrument to collect primary thesis data. The cost of the appropriate data-gathering tool should fit the number of funds at your disposal. When you are collecting primary data, you are aiming and gathering the information that is unique and valid. That means that you need to be keen since there are books of journals to refer. Identify the best instruments for thesis data collection, which will give you the chance to gather the information that will make your work exceptional and authentic. As a researcher, you also have to consider the amount of accuracy required from your data. The mobile-based data collection methods can be used in instances where you want accurate data collected over a short period. When doing a thesis, most of the times you are required to use primary data, information that's collected first hand. There are recommended instruments for project data collection, which should be very reliable, seeing that the kind of information you obtain hasn't been analyzed before. We understand the impact that poor quality data can have on your thesis. That is why we only hire skilled experts whose proficiency has been determined through very professional means. Your quote 'I need help to collect thesis primary data using reliable tools' can be met to maximum satisfaction. We are very considerate with prices, and when it comes to time observation, we never fail.
Looking for a Good Instrument for Gathering Thesis Data?
There are different methods used to collect information in real-time research. Choosing one method from all those can be quite tricky considering all of them can be used in primary data collection. You need experienced professionals to recommend a reliable instrument for gathering thesis data that will make your process smooth. Experts have a background in offering recommendations on the best data collection tools. The experts have experience in offering this kind of help. They have accumulated skills that make their services phenomenal. Our experts will ensure to provide you with top quality tips to choose reliable data collection instruments, with an added advantage of affordability. We do not overcharge our clients since we understand that you value every coin that you invest with us. More so, we are a team you can rely on when urgency is something to consider, bearing in mind that we are time conscious and therefore, always timely. Professionals' help with choosing the right instrument to gather thesis primary data has been found to be very consistent. You can be sure that the selected method will be the most appropriate one to use. You may not be very sure which kind of instruments to use when collecting data; however, you may reach out to experts who can assist you. Inquiring for credible help to choose primary data collection tools will take you closer to success. That is because you will gather the necessary and suitable data. Using a primary thesis data gathering instrument that's recommended by professionals is also very important in providing up to date information. That is possible because the researcher gathers the data in real-time compared to other methods which rely on the published information. First-hand information will surely guarantee uniqueness; however, the instruments you use in gathering data will play a significant role in the same. By working with us, we can help you realize the most recommended tools for thesis primary data collection. Our assistance to gather original data using the best instruments can be very beneficial, given that authentic information is significant to your thesis topic.
Need Help to choose a Good Thesis Data Collection Tool?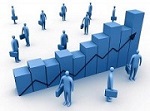 The biggest challenge many students face when writing projects is a lack of ample time to gather the required information. A thesis is one of the projects that students take so much time writing, and most of it is consumed by research. Writing a primary data thesis requires first-hand information, which isn't easy to find. When it comes to writing a thesis, students are advised to put more effort into researching as the gathered data is used to develop the project. One thing that many students haven't got right yet are the mechanisms to use in collecting data, and much so the suitable instruments. If writing a secondary data thesis is a challenge due to a lack of ample or quality information, consider looking for recommended instruments used for collection of primary data for a thesis. Researchers recommend data collection tools, which you can use and realize relevant, useful & quality information. Writing a thesis doesn't only entail using information gathered anywhere and anywhere, but quality data collected the right way, using suitable research data collection instruments and reliable sources. Many students have failed to realize outstanding primary data theses due to poorly gathered information, something that robs them of high grades. As a student who values high grades, writing an exceptional thesis will be your utmost priority. It is one thing to work on your thesis and a different one to use the best information. A valid number of students begin and complete thesis projects, but only a few of them attain a grade worth their time and effort. As a smart student, working with the best thesis data gathering experts will not be an afterthought. A professional will help you choose the best data collection instruments, which you can use and gather the best information. The professionalism of your thesis depends on how quality, relevant, and outstanding your information is. To obtain such information, you need the best primary data thesis collection tools.