Looking for Help to Edit Wrong Data on your Project?
A dissertation is a task that many people/students may find very hard to do, not because they don't have the required time or resources to do the project, but due to wrong data. With it in mind that data is an essential part of a dissertation, you need to always ensure that the data you use is correct.
Why using Correct Data in a Dissertation is Important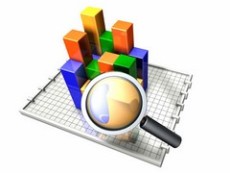 As a student/person who is doing a dissertation, you need to keep in mind that data quality is a key element of your dissertation's success, especially in this information age that we are in. When your dissertation contains quality data, be sure that it will have a better drive on the reader's experience, and also guarantee you a very high grade. On the other hand, low-quality data will lead to analytics and insights that do not accurately reflect your ability and agility. Such a dissertation will surely misalign engagement to the reader, and in extent create a negative reputation regarding your expertise. In this competitive world of education, you need to avoid wrong data to attain a high grade.
Three major ways to solve data quality issues
As a student/person who feels that the data to be used in a dissertation isn't of the required standards, you will do whatever it takes to edit and correct it. This means that you may be struggling with data issues and at times more than just editing and correcting wrong data in your project is required. Here are 3 options to address the issue.
Ensure to fix data in the source system
The major problem that many people face with data quality begins from the original source. This means that data quality issues can be better solved by cleansing the original source. Garbage in garbage out can very much apply in this context, seeing that inaccuracies in the source of data will surely corrupt the database hence poor quality results.
Correct the source system to fix the data issues
This may in a way sound like the first option, however, this is entirely different. The source system which is used to collect data can be set in a way that it will automatically cleanse the data before it is fed to the database.
Acknowledge bad sources and correct issues during ETL procedure
Before you can use data, it needs to be passed through extract, transform and load process (ETL). If at this stage you are able to correct all inaccuracies before data enters the database, then the number of data quality issues you will solve shall be many.
Correcting and editing dissertation data can be a process, which may be hard for you but very easy when you involve our experts. We answer every email, live chat or call; therefore connect with us with an assurance that we will provide you with professional help to edit & correct wrong data in your dissertation. Charges here at Data Analysis Help are fair without delay, try our services today.