Guidance on Doing Mann Whitney U Tests using SPSS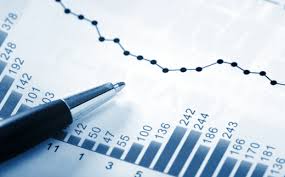 Some clients visit us wondering "how and when is Mann Whitney U Test done?" The Mann Whitney u test is used to compare differences between two independent groups when the dependent variable is either continuous or ordinal, but not in the case of normal distribution. You can use this test, for instance, to understand the attitudes based on gender differences or pay discrimination. As well, you can use the test to understand the salaries measured on a continuous scale or differed based on educational level. The test is normally considered as the non-parametric alternative to the independent t-test. However, it is not always the case. Mann Whitney U Test is different from independent sample t-test because it allows you to draw conclusions about your data depending on the assumptions that you make on your distribution. The conclusions can either be stated if the two populations are different or determined if there are differences in the median groups. In our company, we will guide you through all the steps on how to do Mann Whitney U tests. We will guide you through all the procedures required in the whole analysis. You might have been required to use SPSS to carry out the analysis. Let our experts show you how to use SPSS in doing Mann Whitney U tests.
Expert Mann Whitney U Test in SPSS Help
If you need assistance with an assignment on Mann Whitney U tests using SPSS, you can entrust our experts with your task. We know that the deepest desire of every student is to excel in academics. That is why our central aim is to help our clients fulfill their desire. To achieve that objective, we have hired the best experts that do Mann Whitney U test in SPSS from all over the world. You can rest assured that your paper will be done perfectly because;
Our writers are graduates and they have attended some of the best universities in the world
We are renowned statisticians
We have many years of working experience
Entrusting us with your work is indeed a wise decision and we can never disappoint you. We will put an end to the challenges that you face in your paper. While working on your paper, our experts will ensure that every argument is presented in the best way possible. We use clarity and simplicity when writing your paper for you to understand. Our writers also include all the citations in your paper. You can, therefore, be sure that Data Analysis Help has the best statisticians that can help with Mann Whitney U tests.