Benefits of having your Interview Script Edited by Experts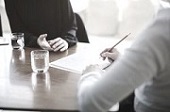 An interview script is a set of questions that are directed towards certain people during research. Their main aim is to get the individuals perspective on a particular situation. Sometimes researchers find out that the scripts they possess do not or rather will not get detailed information from the target people. That calls for editing of the interview script with expertise. Reaching out to a more experienced person will help you come up with questions that will explore your research issue in depth. After the professional editing help of your interview script, you will be able to come up with a comprehensive interview script.
Your interview script questions that will be well understood by the target audience correctly.
You will have a script that will not adversely affect a person's interview concentration.
You will have interview questions that are more open-ended rather than close-ended.
You will have an Interview script that will first enquire about facts before asking about a person's opinion on the research topic.
After you get yourself the questions with the above properties, you will be able to get diverse personal thoughts on your research. The results will be enough to enable you to make a meaningful conclusion.
Why Hire Data Collection Interview Script Editing Help
An interview helps the researcher to get highly specialized data from the target audience. Writing the questions to be used in your study cannot be easy. Seeking editing help for your data collection interview script will ensure you have a quality set of questions.
With professionals, you will get a script with customized data collection questions. Professionals do not copy these questions from other research studies in the same subject. They are very creative after research which ensures your content will be unique.
We offer affordable interview queries editing help. Searching for the queries to include in your interview requires specialization. Even with that, a reliable firm will provide assistance with editing your interview script at an affordable rate.
With help from our experts, you get error-free data collection script. Experts at Data Analysis Help have the eyes to recognize errors in their writing. Your script will be edited to ensure that there will be no spelling, grammatical or punctuation errors.
We have a reputation for on-time interview questions editing help. A professional will work extra hard to ensure you receive your script on time for review. You will also have ample time to conduct your research.
Need Aid with Editing an Interview Script from Experts?
To get the most out of your interview script, it has to be thoroughly edited to make it more specific and free of errors which can only be guaranteed by the professionals.
Experts will deliver interview scripts that are easy to understand. The experts know that the use of a simple language guarantees a good understanding of the queries. Your drafted copy will be adjusted so that interviewees can understand the set of questions as intended.
Professionals have a background in editing interview questions. Our professionals have dealt with the editing interview scripts used for data collection for quite some time. They have the knowledge of what nature and the quality of the questions expected.
Experts will provide well-organized data collection interview scripts. When conducting an interview, it is important to start with the simplest questions. Our professionals will assist with editing your data collection interview script to organize them in that order.
Hire Experts who Edit Interview Scripts for Collecting Data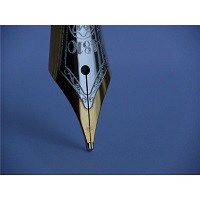 Interviews are very effective methods of collecting data in a situation where you want to gather people's views about a certain topic in great depth. It is a very flexible technique because you can ask a similar question in a different way to get a more detailed answer. In order to guarantee the results your research is targeting, you would want to ensure the script you possess is perfect. Consulting interview script editing experts for help will make you confident when you proceed to the next step. Experts will ensure that your questions are concise and as clear as possible. Wordy sentences might make the interviewee find it hard to understand the questions being asked of them. Questions that may drive the audience to the answer are avoided. Grammatical and spelling errors can affect the quality of any writing. Professionals who edit interview scripts for collecting data have the skills to identify them and make the appropriate corrections.