Mann Whitney U Test Consultants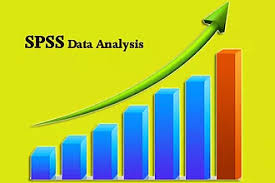 Mann Whitney U test may seem very complex especially if you are seeing the name for the first time. Forget about the name for a second, we are here to explain to you how the Mann Whitney U test is done in SPSS. First, this test is used on ordinal data when the assumptions have not been met. Basically, the Mann Whitney u test is used by statisticians to compare means. It is unfortunate that most students show no interest in learning what this test pertains. Often, such students find it hard interpreting results for Mann Whitney U test in SPSS. At our company, we have employed qualified analysts that carry out the test and they also help with explaining the results to scholars. In a scenario that the data that you have collected is quantitative, you will be required to perform statistical analysis using the Statistical Package for Social Sciences (SPSS). This software is used to conduct statistical tasks. At times, it might be necessary to do the Mann Whitney U test in SPSS. Most students lose hope of ever scoring highly in their statistics or data analysis. This happens because they don't understand how SPSS is used to do the Mann Whitney U test. Are you one of these students? Consult with us.
Experts that can do Mann Whitney U Test with SPSS
Don't worry that you don't understand the basics that are applied in performing the Mann Whitney U test with SPSS. Irrespective of the situation that you are going to run the test, you will get the best data analysis experts for hire. In the midst of the numerous Mann Whitney U tests in SPSS professionals, we can confidently say that we are the best. Here are some reasons why you should choose us:
We understand the different approaches in SPSS that are used to run the Mann Whitney U test,
Our experts guide students on the Mann Whitney U test,
We show you step-by-step how to enter data and run the U test,
Our analysts make everything so easy such that any student can understand,
The results that we derive will be detailed such that your instructor can follow how you did the analysis,
We will show you how to interpret the results and lay out the output.
Have you been struggling both in Mann Whitney U test and SPSS? All your difficulties end here. We not only aim at assisting you to score highly on your paper but we also focus on helping you to acquire great skills in using SPSS to perform Mann Whitney U tests.