A Guide to Doing Mann Whitney U Tests in SPSS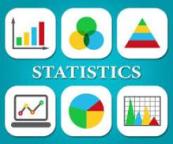 For most scholars, doing the analysis of data could be the very last thing they would want to do. However, this often comes as one of the academic requirements for you to achieve your academic objectives, if at all you are required to do it. You hence need to learn how to do Mann Whitney U test in SPSS if you are needed to accomplish the task. SPSS is one of the most suitable statistical tools that greatly aid in data analysis. Data analysis is quite wide, which means that the tests that one may be required to do will depend on what you want to find out. When you are required to give an accurate comparison between two sample means drawn from the same population, here you will be doing the Mann Whitney U test. This isn't always a very easy thing to do; however, by seeking help from an expert, accuracy is guaranteed.
Professional Help with SPSS Mann Whitney U Test
It may at times be quite intricate to understand the Mann Whitney U test, given that the results are presented in group rank differences and not group mean differences. Regardless of the fact that this test is a non-parametric test, it does assume some suppositions except the ones related to the distribution of scores. This means that as a student, this could be one of the most challenging tasks that you may have done, or rather which you will ever come across while doing the analysis of data. It is, however, a very easy task if the services of an expert in running statistical tests in SPSS are used. To get a better understanding of the Mann Whitney U test, these three assumptions are usually considered;
Random samples are drawn from the target population
The samples are mutually independent
Least ordinal dimension scale controls the sample data
When to use the Mann Whitney U Test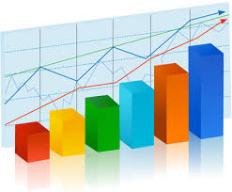 Even before you do the Mann Whitney u test, you might ask yourself "when are the Mann Whitney U tests used?" Mann Whitney U test is regularly applied in the field of business, psychology, medicine among other disciplines. Giving into account that it will be useful in such areas, in medicine, it helps in knowing how two medicines can be effective, whether they are equal or not, and also the ability they have to cure an ailment. In psychology, the test will give you the chance to give a comparison between attitude and behavior. When it comes to business, it is very suitable for determining different people's preferences, and if there are changes, are they dependent on the location? At that time when you feel that using SPSS to do Mann Whitney U test is more than you can handle, simply hand over the challenge to us. Data Analysis Help has experts that are able to use any statistical software to do any statistical test.