Considerations for the Best Size of a Masters Project Sample
A sample is a section that represents the whole target population during research. Choosing the best sample size for a primary data master's project helps save time and other resources which would have been used to carry out the analysis of a large population. Researchers use different approaches to determine the best sample size for a master's dissertation. They can use statistical techniques and formulas to determine that. However, there are a few factors that should be taken into consideration before calculating.
The margin of error of your sample
It is often regarded as the confidence interval of the sample population. As no sample will be perfect, you need to determine how much error your sample will allow. It is important in showing how high or low your sample mean will be from the whole population mean.
Confidence level
It shows how certain you are that the sample you will get will represent the whole population. The sample size can be calculated based on how precise you want it to be. Most of the confidence levels lie at 95%.
Standard deviation
This is the variance you expect in the findings you will get from the sample studied. The most commonly used deviation is 0.5 which will ensure that your sample size will be large enough
What's the Best Size of a Primary Data Dissertation Sample?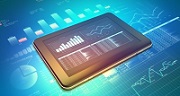 Sample size calculation requires skills and deep knowledge for accuracy. Not all the students will be able to perform these calculations and that requires them to seek reliable help to be able to calculate the best size for a primary master's dissertation data sample. We are a company with a pool of experts to help students in that situation. Our reliable professionals here at Data Analysis Help have employed experts with a high level of experience in providing such assistance to students with knowing the best size of a primary data dissertation sample. The results have been proven to provide enough information required from the study. Small sample size may not provide the results while too large can take a lot of time to complete. With a reliable person to help you, you will have a manageable population of study. That means you will be able to complete your dissertation on time.
Experts who offer Best Sample Size Calculation Services
There are many determinants which influence the accuracy of the size of the sample. Wrong results can make you draw false conclusions in your dissertation. We are a firm with experts to help scholars come up with the best size of a primary data masters project sample.
The sample size calculations help is provided by professionals with years of experience. The professionals here have been doing this for years now. The results have been found to be very effective.
Experts will assist you to determine the best sample size for your dissertation on time. If the assistance with determining the best sample size for your master's project is required urgently, our experts will make it their priority to complete the task and deliver the results to you swiftly.
The ideal sample size determination help from our professionals is very reliable. Our previous clients have provided very positive feedback about our services. You can be sure that the results provided are very accurate.
Help with knowing the Best Size of a Dissertation Sample
Sample size represents the minimum size of the population required to achieve your dissertation objective. It often involves statistical calculation which can be somehow complex to students. Carrying out the primary data collection on a very large population can be tiresome and time-consuming. That makes it more important for you consult professionals who can help calculate the best primary data dissertation sample size. Seeking assistance will help you save time that you would have taken to calculate them yourself. Since you do not have the skills, you will tend to take more time learning about the software programs used. For an expert's case, he or she will start working on your task right away. When you carry out the process on your own, you can come up with a sample size you cannot be sure if it is the right one. With experts assistance, you will be able to come up with the best size of a primary data dissertation sample because they have the expertise and more accuracy.